Check existing developments before you start
Are you launching a new product? Are you starting a business? Before you start with the house style and website, check whether the name has already been registered.
Make agreements about intellectual property right
In case of cooperation with third parties, ALWAYS make clear and written agreements about Intellectual Property Rights. You won't be the first to see a freelancer or design agency take off with your invention!
Map the competitor's IP portfolio
Map out the competitor's IP portfolio and monitor it regularly. It provides useful information.
Don't just accuse anyone of infringement
Don't just accuse anyone of committing an infringement. If this turns out not to be the case afterwards, you can be held liable for the consequences.
Do not write a patent application yourself
A patent application is a legal document and drafting requires professionalism and customization. One wrong description can make a patent worthless. So do not write a patent application yourself.
Contact a patent attorney
Contact a patent attorney as soon as your invention becomes concrete. This helps you to give direction to your idea in order to create maximum entrepreneurial space.
Conduct research at an early stage
Researching  the patent literature early:
• to find out if your idea is patentable
• to gain insight into the market
• to prevent you from infringing an existing patent
Keep your idea secret until submission
Keep your idea secret until submitted. If you do not do this, it will often no longer be possible to apply for a patent. So:
• do not test in public
• do not present at a seminar or trade show
• do not tell on a birthday!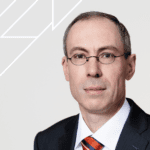 EP&C Patent Attorneys partners with HighTechXL to provide startups in our deep-tech venture building program understand all they need to know about intellectual property. EP&C helps our startups create a patent strategy that will provide the best protection for their innovations.
Would you like advice on the budgeting of your patent application? Feel free to contact us. On working days, you can also chat with me or one of my colleagues between 2:00 PM and 5:00 PM. The chat will open automatically when you go to www.epc.nl. We are ready to answer your questions.