Being the entrepreneur behind a startup can be challenging. The company has to grow, you have to keep an eye on your KPIs, you have to find and hire new people, you have to get along with your co-founders, you have to guard the company culture, you have to continuously improve your innovative technology, you have to fend off the competition, you have to ensure exposure in the media … and a million other things. Everything comes at once and it's easy to lose sight of financing opportunities for your company.
In practice, most startups are fighting a constant battle to get their financing in place.
Receiving funding from demanding investors for an (in their eyes) unproven innovation can be challenging. Asking friends and family to invest "love money" into your startup is risky and might put these relationships in jeopardy. Grants come without these drawbacks but are very complicated.
Which grants are suitable? Do you meet the conditions? What needs to be included in the project plan?
To make your life as a startup entrepreneur a bit less difficult, we'd like to give you an overview of the most important grants for startups in the Netherlands. Thankfully, the Netherlands offers many regional and national grants to help spur innovation.
‍MIT
The MIT program is a great way to receive funding during the early TRL levels of your technology. The program includes two separate grants, namely MIT feasibility studies (up to €20,000 in funding) and MIT R&D (up to €350,000 in funding). It is possible to apply for both grants (subsequently). This makes the MIT program ideal to go from an untested idea to building a working prototype, especially since there is no revenue during both the feasibility and R&D phases of a project.
TSE Study
Are you working on a technology with the potential to realize great CO2 savings in industry and help the Netherlands realize its ambitious climate goals? In this case, the TSE Study might be ideal for you. You can receive up to €500,000 in funding to carry out a feasibility or environmental study concerning a cost-effective CO2-reducing sustainable innovation. This makes the TSE a great way to see whether an innovation can realistically be implemented (feasibility study) or how an investment in a sustainable innovation can best be realized (environmental study).
‍DEI Pilot
The DEI Pilot grant can be seen as the logical conclusion of a (prior) TSE Study. You can receive a grant of between €9 million and €15 million for implementing a sustainable CO2-reducing innovation on a pilot scale. This allows for the technology to be implemented in a realistic user environment so further refinements prior to market introduction can be carried out. The DEI Pilot is the perfect way to bridge the gap between the market introduction of your technology and post-prototype refinement of the technology.
‍OP Zuid (ERDF)
OP Zuid is a regional grant with a European touch. Funds are provided by the European Regional Development Fund (ERDF) but distributed regionally by the OP Zuid program. The aim of the program is to use the local innovative ecosystem in the south of the Netherlands to realize economic and social impact in ongoing transitions in energy, climate, raw materials, agriculture and food and health. In the current round of funding, partnerships of two organizations (or more) can receive up to €1 million in grant funding. Larger projects with a variety of project partners are best suited for the OP Zuid grant.‍
MRE
The MRE grant is specifically aimed at the Metropolitan Region around Eindhoven with the aim of getting innovations started in the area. This makes it the perfect grant for HighTechXL companies. A partnership of two (or more) companies from the Eindhoven region can receive up to €50,000 in funding for projects such as feasibility studies, developing a business case, setting up a pilot or developing a prototype.
WBSO
WBSO actually isn't a grant at all but a fiscal measure with the goal of stimulating R&D among Dutch businesses. It allows companies, both big and small, to pay fewer taxes over their employees' wages. Other costs related to R&D projects are also covered. This makes WBSO a fiscally attractive program for any Dutch company engaged in R&D work. Only companies with employees on the payroll can apply, however. This can be problematic for startups, where it's common for people to work in-kind during the early phases of a project. However, once employees are hired, getting WBSO should be one of the company's top priorities.
‍This overview of the Dutch grant landscape is non-exhaustive, as the Netherlands has many other grant opportunities for innovators which are not listed here.
‍Innovencio partners with HighTechXL to provide startups in their deep-tech venture building program gain a better understanding of the subsidy landscape, form and shape subsidy strategies and then execute them.
‍HighTechXL ventures leverage knowledge, ecosystem and advanced technologies to build companies of the future. We focus on subsidies so they can focus on solving grand societal challenges the world faces today.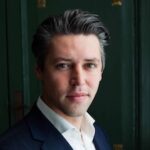 Have questions about these subsidies? Feel free to get in touch with Innovencio Senior Consultant, Kees Vernooij.
+31 6 48 55 36 05