Editor's note: This post was originally published on the Innovencio website on September 23, 2022 and is published here with Innovencio's permission.
‍HighTechXL partners with Innovencio so startups gain a better understanding of the subsidy landscape, form and shape their subsidy strategies and then execute them.
‍Innovencio's insights into available subsidies are important for startups in the HighTechXL deep-tech venture building program. There are a lot of changes and opportunities for startups, which were outlined on Budget Day in the Netherlands.
In general, there is a larger pool of subsidy money available in 2023 for startups, including increases in many popular subsidies and the introduction of new ones.
This is very good news for HTXL impact startups addressing climate change and the circular economy.
On Budget Day, the cabinet traditionally announces the Budget Memorandum, which also contains the plans for new subsidy opportunities. The government is broadly committed to strengthening sustainability in order to tackle current problems, such as the dependence on gas and CO2 . This actually initiates the energy transition. The title of the million note is therefore "Investing in now and later."
The extra resources available for sustainability are distributed by continuing and expanding existing subsidy schemes (such as the MIT) but also by introducing new schemes such as NIKI.
An overview of the subsidy opportunities from the Budget Memorandum:
WBSO 2023
The principles of the WBSO will not be adjusted in 2023. The WBSO scheme is the broad, accessible government policy instrument that has been supporting R&D work for more than 25 years. Because innovation requires long-term investments, its continuity is important. In 2021, more than 20,000 companies took advantage of this scheme, 97% of which are SMEs.
The total available budget for 2023 is €1,370 million. This is 34 million more than was available in 2022.
• Rate first bracket 32%
• Rate first bracket for starters 40%
• Limit first bracket €350,000 R&D base
• Rate second bracket 16%
Increase in MIT budget
In 2023, € 22 million will be available for the popular MIT scheme, which is € 9 million more than in 2022. In addition, the multi-year Artificial Intelligence (AiNed) National Growth Fund Investment Program of the Dutch AI Coalition is issuing calls via existing schemes to promote AI promote innovation, such as the MIT mentioned above. A lot is expected from AI technology in the coming years and by 2027 the Netherlands should have a strong ecosystem with a high innovation rate for AI solutions.
More subsidy opportunities at the VEKI
In 2023, the Accelerated Climate Investment Industry (VEKI) will be continued and an additional €28 million will be made available from the Climate Fund. The current opening will last until January 10, 2023. This VEKI focuses on supporting investments in proven CO2saving measures with a payback period of more than five years.
Increase in budgets EIA and MIA
The fact that sustainability is being stimulated is apparent from the fact that the budgets for the Energy Investment Allowance (EIA) and Environmental Investment Allowance (MIA) schemes will increase significantly in 2023; to €249 million and €194 million respectively. Companies that want to invest in sustainable business assets can make use of this scheme. Both EIA and MIA are currently under evaluation and, depending on the outcome, it will be determined whether the budget allocation needs to be revised in 2024.
Circular chain projects
The Circular Chain Projects scheme has been known for some time and has proven to be a popular subsidy. This will be expanded next year and can also be applied for for larger circular chain breakthrough projects. At the same time, an SME incentive program to develop and scale up recycling is underway.
National Growth Fund
The third round of the National Growth Fund (SNG) Subsidy Scheme is in preparation. Companies, knowledge institutes and other organizations are expected to be able to submit their detailed investment proposals (for projects worth at least €30 million) as early as the first months of 2023.
Digital Europe
The Digital Europe programme, part of the European multi-year budget Horizon Europe 2021-2027, will receive more co-financing from the Dutch government next year. This will allow more projects that deal with innovations in AI, cybersecurity, blockchain infrastructure or improving people's digital skills to receive funding.
New subsidy opportunities in 2023
NIKI
NIKI stands for National Investment Scheme for Industry Climate Projects and this new instrument receives funds from the Climate Fund. The subsidy scheme is intended for complex breakthrough technologies such as the green production of steel, plastic or fertilizer. These are large CO2-saving demonstration projects on a commercial scale that do not fit well within the current regulations. The new NIKI scheme is expected to open in 2023.
‍Circular economy
A new subsidy scheme is in the pipeline to promote the upscaling of circular projects and thus achieve the targets set for the Netherlands in this area. The National Program for a Circular Economy 2023-2030 is expected to be submitted to the House of Representatives this autumn.
‍Brief overview of other subsidy opportunities in 2023:
• New openings within the TSE of the MOOI, HER+ and DEI+ schemes.
• An additional €100 million will be made available from the Climate Fund for the ISDE investment subsidy.
• €77 million for research and innovation into energy saving, plant health, resilient plants and cultivation systems in greenhouse horticulture.
• In 2023, €29 million will be made available for the source-oriented sustainability scheme for stables and management measures (SBV) to make livestock farming more sustainable.
• There will be a new subsidy scheme for fertilizer replacement and processing of € 6 million. This is for processing plants that can process manure into nitrogen fertilizer products and thus replace nitrogen fertilizer.
• Subsidy Scheme for Practical Learning: €10.6 million extra for the provision of practical and work-based learning places by companies to students.
• BMKB green is entered. This will be a guarantee credit for promoting green investments by SMEs.
• The social investment subsidy for heat networks (MIW) is new. The scheme is still being designed and is intended to promote the installation of heat networks in the built environment.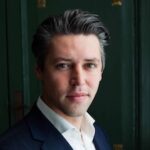 Have questions about these subsidies? Feel free to get in touch with Innovencio Senior Consultant, Kees Vernooij.
+31 6 48 55 36 05
‍